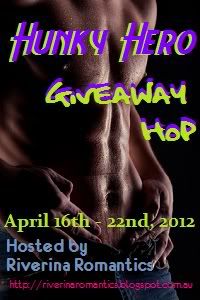 It's that time....tax time. Which is why I was late getting this blog post up this morning. I think I need a hunk of hunk of burning love to wash away the burning tang of the last few days of tax prep. ( I only prepare tax for myself and hubby...but it's a doozy...or was until we moved to Alaska.)
So...I am giving away a $15 gift card to Amazon or Barnes and Noble. If you want to win then please let me know which of my heroes you love most.
Click here for my Amazon Page
Click here for my All Romance Ebooks
Okay...you can go through those pages and read the blurbs and excerpts. I can't say which ones I love the most. It's usually the one I am currently working on. Which is true right now. I am working on a menage where one of the men is a real tough guy with a heart of gold. But he's hard to reach. Love him!
Okay. Same rules as always. If you post a comment with one of my heroes names then you get one chance to win. If you are signed up for my newsletter that will get you a second shot. Anyone already signed up for my newsletter already gets a bid. That's right. If you sign up you will always be entered to win any contest I host. Why? Because I love my subscribers.
Okay. That's it back to the writing... and celebrating. Today 4/16 my new release
How to Marry A Martian is the top rated book on All Romance Ebooks.
Check it out now!!!
Leila
Hunky Hero Giveaway Hop